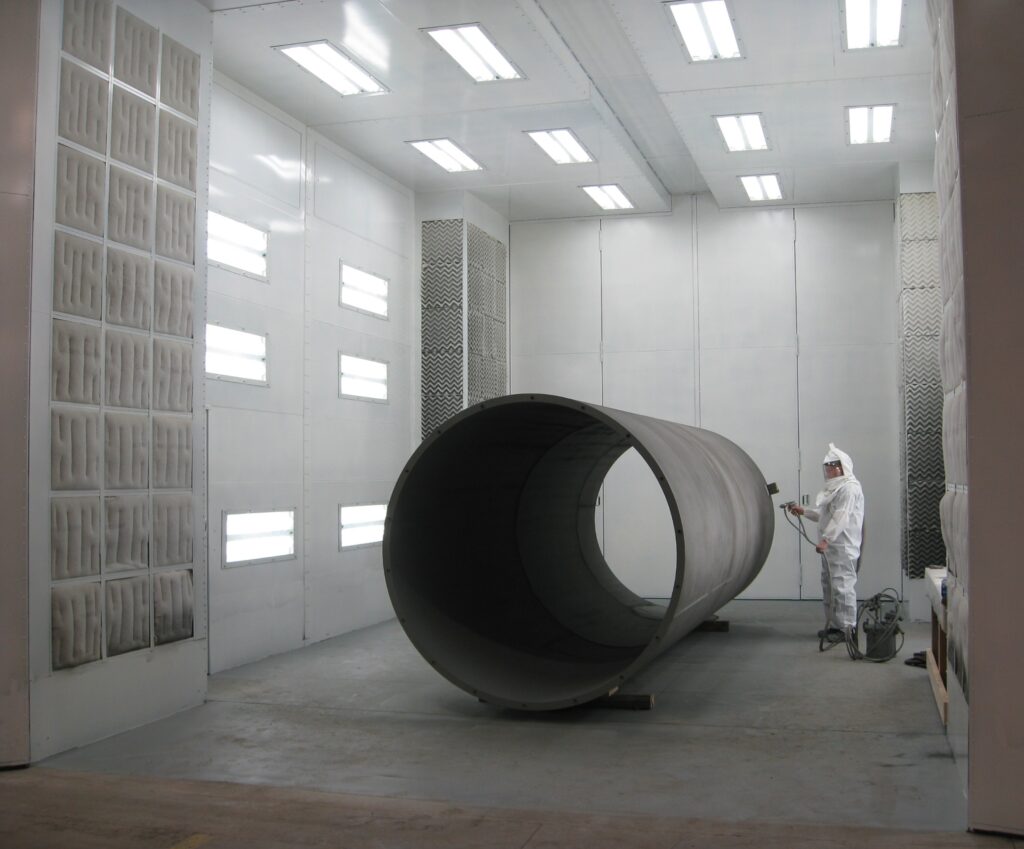 PCC maintains a diverse manufacturing facility equipped to handle large, complex projects. Our heavy duty equipment and material handling capabilities make PCC a leading fabricator of pressure vessels, spent nuclear fuel casks, and special projects. We can ensure competent and timely performance as we have for our many customers throughout our 140+ year history.
Fabrication Equipment
Welding power sources
Weld positioners up to 100 Ton capacity
Positioning rolls up to 200 Ton capacity
Welding manipulators up to 15′ x 18′
Custom designed welding machines for unique welding applications
Stress relieving furnaces up to 15′ x 23′ x 25′
Vibratory Stress Relief at PCC or client's site
Hammer Peening equipment
Bridge cranes up to 150 Tons and 60 ft. under hook
Full NDE including radiography of up to 20″ thick steel
Portable thermal stress relief equipment
Rotary Tables up to 150 Ton capacity
Open-flame and induction pre-heat equipment and power supplies
Materials
Low carbon steel
Medium carbon steel
Low alloy steels (Mn-Mo, Ni-Cr-Mo)
High strength alloy (HY-80, HY-100 & HSLA 100)
Austenitic stainless steels (Cr-Ni)
High nickel alloy (Ni-Cr-Fe, Ni-Cr-Mo-Cb)
Stellite®
Hastelloy®
Aluminum
Copper Nickel alloy
Nickel Copper alloy
Titanium
Assembly and Testing
PCC has extensive experience with a variety of assemblies which range in size from 36″ butterfly valves (1 Ton) to 60′ high spent fuel handling equipment assemblies (300 Tons). Trial fit and functional testing are routinely performed to clients specifications.
25′ diameter x 20′ deep test/assembly pit (under 42′ crane hook) providing 62′ clearance
In addition to the assembly capabilities, PCC can perform various assembly related tests which include:
Load testing
Helium leak
Trial fit
Functional testing
Hydrostatic testing (25,000 PSIG maximum)
Surface Preparation
Grit and metal blast rooms
Paint rooms
Wide variety of specialized polishing capabilites down to 20 Ra surface finish
Painting Facility
Special pressurized cross-flow paint spray booth
Paint Curing System discharging 140° F for accelerated curing cycle
Booth designed as a drive through unit with a crane slot in the ceiling
Working Dimensions: 20'0″ Wide x 16'0″ High x 30'0″ Depth
Blast Facility
"H" shaped partial floor reclaim system for thru room work flow
High effciency gravity air wash separator, classifies ferrous and non-ferrous abrasives
Dust collection system with air-flow of 60 FPM for contaminant clean enviroment
Working Dimensions: 18'0″ Wide x 16'0″ High x 30'0″ Depth