Acceptable ranges of accuracy and precision continue to narrow for larger and more sophisticated fabricated and machined equipment. From our computer controlled machines, to our automated weld set ups, to our in-process laser measuring capability, we carefully monitor and control our in-house operations and equipment to ensure that our customers' specifications are met.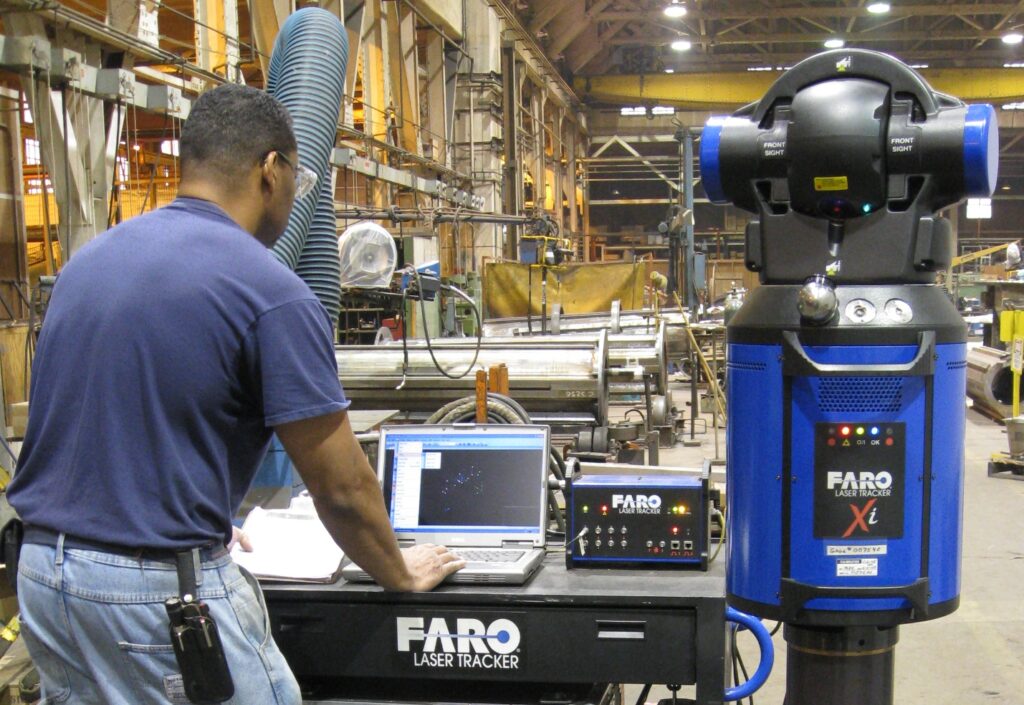 Dimensional Inspection
Laser Tracker Systems
Photogrammetry System
30″ Optical Comparator
Linear Laser Measuring
Optical Measuring
Complete Inventory of Gages
Laser Tracker systems greatly enhance PCC's dimensional inspections capability. PCC's systems has a 230 foot range, achieve a 0.001″ accuracy, and run in two-distance measurement modes making them one of the most accurate and flexible Laser Tracking systems available. These systems allow measurement and inspection of large parts on-site, in-process, or wherever it's most efficient, safe and cost-effective.
PCC has a variety of optical measuring systems, including laser and photogrammetry measuring instruments, theodolites, optical alignment scopes, and optical levels.
Consultation
Inspection Planning
Drawing Review
Geometric Dimensioning and Tolerancing Specialists
Our staff of dimensional examiners and quality engineers can assist you in inspection planning and in determining the best inspection techniques and methods to use for a specific job. We also offer drawing review and consultation for utilizing geometric dimensioning and tolerancing. We can enhance manufacturing and inspection by assisting the client with drawing preparation.