Precision Custom Component's (PCC) Machining capabilities, developed over the past one hundred plus years, include CNC table/floor type horizontal boring mills, vertical boring mills, gantry mills, and CNC machining centers. PCC's equipment list is extensive, supporting turn-key manufacturing.
PCC's long-standing journeyman machinist apprenticeship program is approved by the Pennsylvania Department of Labor and Industry.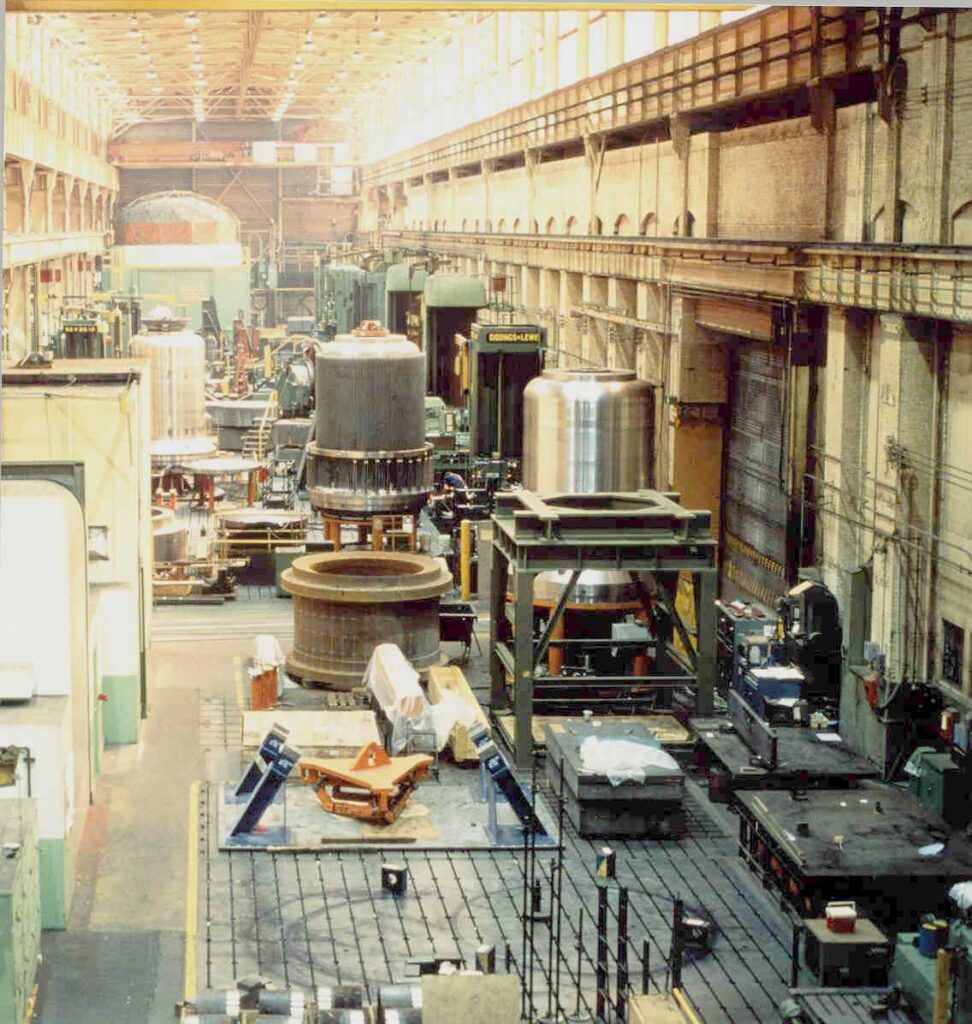 Large Machining
6 Vertical Boring Mills (VBM's)
Up to 20′ 4″ diameter swing
Up to 18′ clearance under rail
Contouring capability
CNC 13′ swing dia. x 18′ under rail
5 Gantry Mills
CNC Controls
5 sided machining
43′ x 16.4′ x 11.5′ machine envelope
13 Horizontal Boring Mills (HBM's)
CNC controls
Up to 7″ spindle
Up to 24′ 7″ horizontal and 14′ 7″ vertical travel
2, 3 and 4 axis contouring
Rotary tables up to 150 Ton
Small Machining
Vertical/horizontal machining centers
Milling machines
Lathes
Drill presses
Vertical N/C machining center
Support Facilities & Equipment
Custom, Special Purpose Machines (8)
Boring, turning, facing, drilling machines
Tool Crib
PCC employs a full time tool crib staff that is responsible for providing the standard, modified and/or custom made cutting tools to be used for a wide array of materials, finishes and tolerances. Extensive cutting tool data has been developed for tool life, efficiency and overall performance.
Bridge Cranes
150 Ton capacity, 50′ under the hook
Dimensional Inspection
Coordinate Measuring Machine
Laser and Optical Measuring Equipment, machine tools and gages
Calibration Program