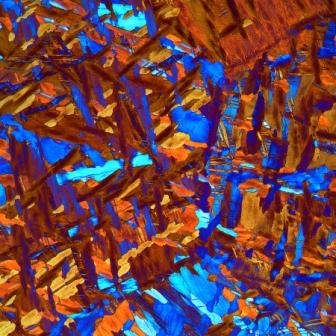 The accurate engineering of your material selection is a priority to your business and ours. PCC's material testing and analysis capabilities have been demonstrated on a wide-range of ferrous and non-ferrous materials. We can provide the metallurgical services you need to support your most important engineering decisions.
Consulting Services
Our Materials Engineering staff, with experience in a wide range of industrial problems, is available for consulting and failure analysis. PCC offers an integrated approach to product failure investigations whereby design analysis and metallurgical evaluation are combined to provide a complete analysis of the problem. Analyses have been performed for both service and manufacturing failures. On site as well as laboratory analyses are possible. Comprehensive reports with test results, conclusions and recommendations will be provided in each case.
PCC's extensive experience in welding of various types of materials puts us in a unique position to evaluate your welding development needs. Optimum chemical and physical properties of the weld metal and heat affected zone can be developed.
Additional areas where we can be of service include: product development, corrosion investigations, cleanliness control and contamination analysis.
Testing Services
PCC's Metallographic laboratory can provide a complete microstructural evaluation of your test specimens. Sample preparation, mounting, polishing and etching is available for a wide variety of materials. Our services include: microstructure evaluation, grain size determination, heat treatment evaluation, microhardness testing, and inclusion rating determination. On-site Metallography services are also available.
PCC's tensile testing equipment is capable of testing both full size and sub-size specimens and can generate loads up to 300,000 lbs. Our 264 ft.-lb. Charpy impact machine can test a full temperature range from +212° F to -320° F, and complete transition curves can be provided. Rockwell hardness testing can be performed on all scales, including superficial, and a portable hardness testing service can be provided. Additional mechanical testing services include: bend testing and drop weight testing. All testing is performed in accordance with the applicable specifications, and all testing equipment is calibrated to National Standards.
Banner Photo Courtesy of ATI Wah Chang
The banner photo is a photomicrograph of Wah Chang's Zircaloy 4 zirconium. This material is used for the structural components of nuclear fuel assemblies. It is nearly transparent to neutrons, can withstand heat and irradiation, and has excellent corrosion resistance in high temperature steam. All of these attributes are necessary for reactor fuel applications.