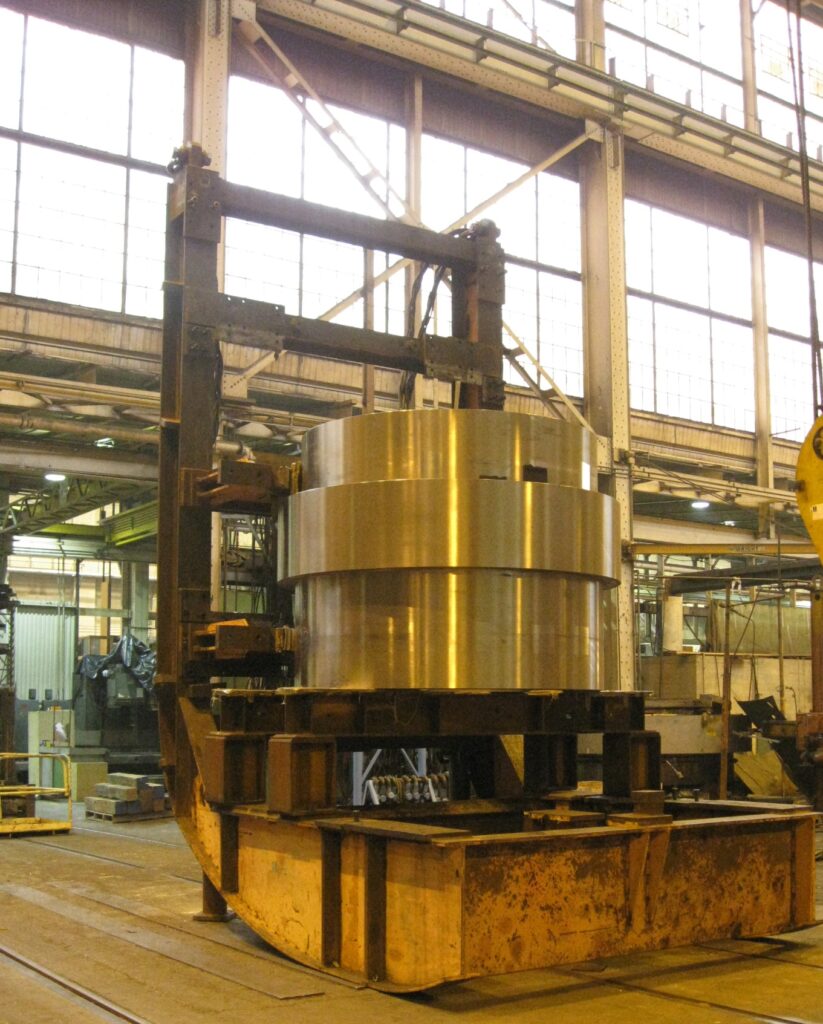 PCC possesses a proven capability to develop processes and equipment to address special fabrication requirements. Solutions have been successfully developed and implemented to resolve complex machining, welding, assembly and inspection challenges on hardware due to unique materials, complex geometries, close dimensional tolerancing or handling constraints.
Precision Custom Components has developed and implemented specialized satellite machines, deep hole drilling equipment, specialized welding equipment and automated inspection equipment to resolve production challenges efficiently. Capability studies are performed to identify optimum cutters, tools and parameters for unique machining and welding applications.
Manufacturing Development
PCC can utilize this experience to provide creative, yet cost effective, solutions to your individual challenges.
Conduct manufacturability evaluations
Perform machining and welding feasibility studies
Process unique materials,
Meet special fabrication requirements

Specialized satellite machines and welding equipment
Customized operations
Automated inspection equipment

Define optimum tools, cutters and parameters
Prototype Fabrication
Manufacture full or scale models
Demonstrate fabrication techniques
Perform functional and proof testing
Special Equipment
Designing and fabricating unique fixtures and tooling:
Lifting and handling equipment
Leak test fixtures
Hydrostatic test equipment
Welding test equipment
Inspection gages
Remote viewing/inspection tools
Remotely operated equipment
Preloading fixtures
Tube expansion tools
Tube bundle assembly
Technology Services
PCC extensively utilizes its CAD and finite element analysis (FEA) capabilities in the design of tooling, fixtures and related structures. These tools assure the efficient development of designs to fully meet the user's needs.
The design would be developed utilizing best-in-class design tools such as Siemens NX CAD system.  PCC has the ability to share a wide variety of platform specific and generic CAD file formats. During the design process, PCC could digitally simulate the design as necessary to determine its structural integrity.
PCC has developed expertise in designing tooling and fixturing to support all aspects of fabrication including lifting fixtures, leak test systems, hydrostatic test equipment, remote viewing/inspection equipment manipulators.
Much of this design experience was developed to address specialized needs and requirements that could not be resolved utilizing traditional fixturing. This creativity and expertise can be applied to efficiently meet your special operational needs.